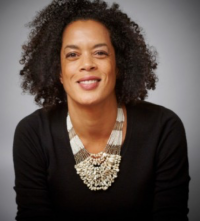 Aminatta Forna is an author, broadcaster and journalist. She was born in Scotland, raised in Sierra Leone and Britain, and spent periods of her childhood in Iran, Thailand and Zambia. She is the award-winning author of three novels The Hired Man (2014); The Memory of Love (2010), winner of the Commonwealth Writers' Prize Best Book Award and shortlisted for the Orange Prize; and Ancestor Stones (2006), winner of the PEN Hurston/Wright Legacy Award. Her critically acclaimed memoir, The Devil that Danced on the Water, was published in 2002 then serialized on BBC Radio 4 and extracted in The Sunday Times newspaper. The Times of London writes of Forna that "She threads her stories like music… . One is left hauntingly familiar with the distant and alien; not quite able to distinguish the emotional spirits of fiction from the scars of real experience." In 2003, Aminatta established the Rogbonko Project to build a school in a village in Sierra Leone. The charity now runs a number of projects in the spheres of education, sanitation and maternal health.
Forna first gained serious literary attention for her memoir, The Devil that Danced on the Water, in which she investigates the murder of her father, Mohamed Forna, a rising star in Sierra Leone's fledgling democracy. Upon her return to the country to investigate his murder, Aminatta discovers the far-reaching conspiracy plot that sealed his tragic fate, and powerfully confronts the politicans and judges that were responsible. Interlaced with her own vivid childhood memories, the resulting story was praised as a "lucid, exacting memoir," by The New Yorker and a "shining example of what autobiography can be: harrowing, illuminating, thoughtful," by USA Today. A runner up for the Samuel Johnson Prize 2003, The Devil that Danced on the Water was also chosen for the Barnes & Noble Discover New Writers series.
Forna's most recent novel, The Hired Man, has been declared a Best Book of the Year by NPR, the Boston Globe, and the San Francisco Chronicle. Set in Croatia, this suspenseful story centers a local hunter, Duro Kolak, and his friendship with a British family that has come to occupy a house in the town with a dark and infamous history, which begins to bubble to the surface as the locals make their unhappiness with the outsiders known.
Ancestor Stones, her debut novel, encompasses a sweeping view of Africa in the 20th Century, told through the story of Abi, newly returned to Africa from England, and that of her four aunts, in whose divergent lives Forna renders the changes and upheavals of history, culminating in political turmoil. The Guardian declared, "here is a wonderfully ambitious novel written from the inside, opening up a particular society and delving deeply into the hearts, histories and minds of women."
The Memory of Love is set in contemporary Sierra Leone at a hospital where the patients are coping with the wounds – both physical and psychological – from the previous century's Civil War. A well-meaning British psychiatrist, attempting to do good in the country and escape his own painful past encounters the history of the country by befriending an elderly ex-professor whose account of the past suggests a sinister secret, and by his efforts to bring another patient out of a fuge state and into the present. The result is not only the clear-eyed and revealing look at the fallout from the previous century's wars, but a "luminous tale of passion and betrayal," according to The New York Times Book Review.
Forna is currently a Lannan Visiting Chair at Georgetown University. Prior appointments have been at Bath Spa University and Williams College, Massachusetts. She is also a columnist for the Guardian, and her writing has appeared in Granta, The Times, The Observer and Vogue. She has acted as judge for a number of literary awards and was most recently a judge for the 2013 International Man Booker Prize.
---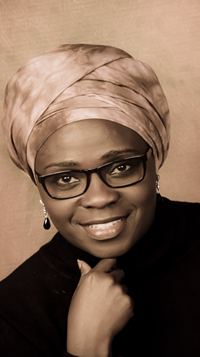 Jennifer Nansubuga Makumbi is a Ugandan novelist and short story writer based in Manchester. Her debut novel, Kintu, won the Kwani Manuscript Project in 2013 and was longlisted for the 2014 Etisalat Prize. It has been called "a masterpiece, an absolute gem, the great Ugandan novel you didn't know you were waiting for." 
After winning the 2014 Commonwealth Short Story Prize for her story "Let's Tell This Story Properly", Makumbi stated in her acceptance speech, "For Uganda, once described as a literary desert, it shows how the country's literary landscape is changing and I am proud to be a part of it." Her story is about a Ugandan woman named Nnam living in Manchester and finds that her 45-year-old husband has died shamefully on the bathroom with his pants down on Easter. As Nnam travels back to Uganda to organize his funeral, she is stunned to discover a web of deception. Described by Makumbi as a tale of immigration and home, her writing relies heavily on Ganda oral traditions, especially myths, Legends, folktales and sayings.
Makumbi has a PhD from Lancaster University, and has taught creative writing and English for the last ten years in British universities. In 2015 she won an Arts Council Grant to research her second novel. Her short story "Malik's Door" came out in Closure a Black British anthology in October 2015. She is currently working on a collection of short stories set in Manchester, UK, which Transit Books will publish in 2018.
BIBLIOGRAPHY
Novels
Kintu, Kwani Trust, 2014, Transit Books, 2017.
Short Stories
Travel is to See, Return is to Tell, Transit Books, 2018.
---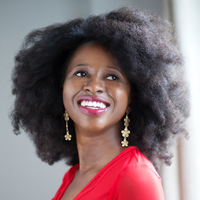 Imbolo Mbue is a native of Limbe, Cameroon and has lived in the United States for over a decade, currently residing with her husband and children in New York City. Born to a single mother in a small village in Cameroon, Imbolo spent most of her childhood in houses without electricity or running water. Relatives paid for Imbolo to study in the United States, where she graduated from Rutgers and went on to earn a master's degree from Columbia University by working during the day and going to school at night. She began her career in New York, married, and started a family. When the financial crisis hit in 2008, Imbolo lost her job in marketing, and like thousands of other New Yorkers, her future was uncertain. Drawing from her personal experiences, Imbolo began to write her highly-anticipated novel, Behold the Dreamers, recently published in August 2016 by Random House. In what NPR calls a "remarkable debut", Mbue tells the story of a Cameroonian man named Jende Jonga and his wife Neni. After immigrating to America in 2007, the young Cameroonian couple hope to build a better life for their young son, Liomi. As they struggle to make ends meet in New York City, Neni works as a home health aide while attending college and Jende drives a cab. Luck changes for the two of them when Jende finds work as a personal chauffeur for a Lehman Brothers executive named Clark Edwards. Though Jende and Neni see a massive pay raise and new opportunities begin to open, their marriage takes a turn for the worse as the Edwards family's lives unravel in the face of the 2008 financial crisis. Told from a compassionate and sensitive account of the immigration experience, the Washington Post's Ron Charles puts it best when he describes, "Mbue's social commentary never develops that toxic level of irony. Jende and his wife may not get exactly what they thought they wanted, but this book's spirit remains irrepressibly buoyant."
---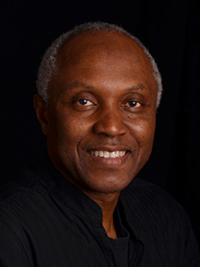 Okey Ndibe is the author of the memoir Never Look an American in the Eye: Flying Turtles, Colonial Ghosts, and the Making of a Nigerian American (2016), the novels Foreign Gods, Inc. (2014) and Arrows of Rain (2000), and co-editor (with Zimbabwean writer Chenjerai Hove) of Writers Writing on Conflicts and Wars in Africa (2009). The New York Times, Philadelphia Inquirer, Cleveland Plain Dealer, and Mosaic magazine named Foreign Gods, Inc. one of the 10 best books of 2014. The novel was also included in National Public Radio's list of best books of 2014.
Ndibe earned MFA and PhD degrees from the University of Massachusetts at Amherst and has taught at several universities including Brown University, Trinity College, Simon's Rock College, Connecticut College in New London, and the University of Lagos in Nigeria where he taught as a Fulbright scholar. His commitment to teaching has been recognized in manifold ways, particularly by Trinity College's student newspaper, naming Ndibe one of the top 15 professors that students should take a class with before graduating. Simon's Rock College awarded Ndibe with a new faculty teaching award, and the student newspaper for Connecticut College in New London listed Ndibe as among five of the most outstanding professors in the college.
He first came to the United States to be the founding editor of African Commentary, a US-based international magazine published by the late great novelist Chinua Achebe. Among the magazine's columnists were Achebe, Nadine Gordimer, Kofi Awoonor, Ben Okri, Michael Ekwueme Thelwell, John Edgar Wideman, Fela Anikulapo-Kuti, and Johnetta Cole. Ndibe later served as an editorial writer for Hartford Courant, the oldest continuously published newspaper in the US, where one of his essays, "Eyes To The Ground: The Perils of the Black Student," was chosen by the Association of Opinion Page Editors as the best opinion piece in an American newspaper in 2000, and another essay, "Unwarranted Graphic Authentication," was named the 2001 best opinion piece by the Connecticut chapter of the Society of Professional Journalists. His opinion pieces have been published by numerous publications, including The New York Times, BBC online, Al Jazeera online, Financial Times, Fabian Society Journal, and Nigeria's Daily Sun, where his widely syndicated weekly column appears. He is currently working on a novel titled Return Flights. He spent the 2015-2016 academic year as a Black Mountain Institute fellow at the University of Las Vegas, Nevada.
BIBLIOGRAPHY
Memoir
Never Look an American in the Eye, Soho Press, 2016
Novels
Foreign Gods, Inc., Soho Press, 2014.
Arrows of Rain, Heinemann, 2000
Other Publications
Ed. Okey Ndibe & Chenjerai Hove. Writers Writing on Conflicts and Wars in Africa, Adonis & Abbey Publishers, 2009.
Articles
"Nigeria on the Verge": New York Times International Weekly
"Invoking Gods, for Good and Evil": New York Times International Weekly
"Coming to America": Route Nine
Nigeria: why are we sleeping easy when terrorists have kidnapped our children?
Power, Uninterrupted
Abba Moro and the War on the Poor
Again, a Case of Uncounted Billions
Nigeria Yawns Over Missing Billions
---
Imraan Coovadia is a novelist, essayist, and director of the creative writing programme at the University of Cape Town. He is a graduate of Harvard College and has a doctorate from Yale in English. He is the author most recently of a novel, Tales of the Metric System, described by Publisher's Weekly as "layered, multifaceted," testament to the nuanced attention given to the personal lives of diverse South Africans living at various moments of change and transition from 1970 to the present. Indian Express praised the" fine observations and elegant language, the clever continuity and the unwavering structure which make this a compelling and essential novel."
His previous books include The Institute for Taxi Poetry (2012), winner of the M-Net Prize, and a collection of essays, Transformations (2012) which won the South African Literary Award for Creative Non-Fiction. In 2010 his novel High Low In-between won the Sunday Times Fiction Prize and the University of Johannesburg prize. He has also published a scholarly monograph with Palgrave, Authority and Authorship in V.S. Naipaul (2009), two earlier novels, and a number of journal articles and book reviews. His fiction has been published in a number of countries, and he has written for many newspapers, journals, and magazines, including the New York Times, N+1, Agni, The Times of India, and Threepenny Review.
---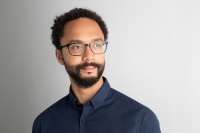 Deji Bryce Olukotun is a writer and activist who received his bachelor's degree from Yale College, a law degree from Stanford Law School, and a master's degree in Creative Writing from the University of Cape Town, where he worked with notable South African writers such as André Brink, Mike Nicol, and Henrietta Rose-Innes.
His recent novel, Nigerians in Space (2014), is a speculative thriller that details the life of a Nigerian immigrant, Dr. Wale Olufunmi, a lunar rock geologist working for NASA. Wale devises a plan to steal a piece of the moon after a Nigerian government official makes an offer to scientists working abroad to return to Nigeria, invest in the nation's knowledge production, and make Nigeria the center of technology on the African continent. The operation, nicknamed "Brain Gain", catalyzes complex narrative arcs that interconnect the lives of several people from diverse places, spaces, and times. The sequel to Nigerians in Space, After the Flare, set several years later, imagines the life of an industrial engineer named Kwesi Bracket who loses his job at NASA after a catastrophic solar flare hits earth. He soon discovers that Nigeria operates the only functioning space program in the world and sets out to help launch a rescue mission to save a stranded astronaut. It will be published in September 2017.
Olukotun's interest in science and technology stems from his work as an attorney with a background in human rights and technology. He currently fights for an open and secure internet at the organization Access Now. While a Ford Foundation fellow at PEN America, he worked with writer's centers in South African, Myanmar, and Haiti. Defying easy categorization, Olukotun has published numerous short stories and articles. His piece We Are the Olfanauts, was published in a fiction collection entitled Watchlist: 32 Short Stories by Persons of Interest (OR Books / Catapult Books / Tachyon Books). Olukotun has also contributed to publications such as Electric Literature, Quartz, Vice, Slate, The New York Times, The Los Angeles Times, The Los Angeles Review of Books, the Wall Street Journal, The Atlantic, and World Literature Today.